A CYCLE OF SUCCESS

For 40 years we did our designs on the back of an envelope..."
What is the secret to maintaining hands-on quality and precision while still being able to deliver to your customer in the expected lead-time? The answer to that question was figured out by the Phil Wood & Company in San Jose, California. Today they go through 1500 pounds of aluminum each week, which demands the utilization of a superior approach to programming the machines that create their unique products.
Phil Wood & Company makes parts for bicycles. But, they are in a category all their own. These high quality components go into the world's most prestigious bikes and are used by some of the top competitors in the field. Having parts from Phil Wood & Company in your bike is like the equivalent to using a Ferrari and Rolex as your car and watch.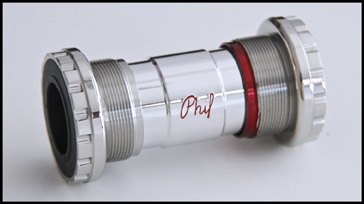 Founded in 1971, Phil Wood & Company is proud to be one of the oldest American cycling component manufacturers. Phil himself passed away about 3 years ago but his dream is very much alive in Northern California.
Peter Enright of Phil Wood & Company, remembers how the business got started: "Phil was complaining to Spence Wolf (famous proprietor of the Cupertino Bike Shop) about why no one offered a sealed bearing hub, so Wolf told him to make his own hub. A little while later Phil asked Spence how many he should make. Spence said, "Make 50 hubs." And the business was launched."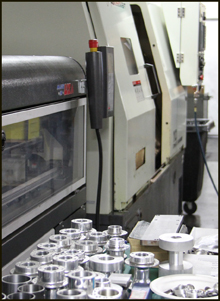 As the demand for better products grew, the company developed components and parts that enhanced the use of cycling and wheelchair products. The bicycle hubs evolved along with the materials and technology available to produce them. The original production hub set consisted of a basic front and rear hub. Today, Phil Wood & Company's standard product offerings include more than 200 unique bicycle hubs to satisfy the requirements of the discerning and demanding cyclist. Their custom and special products department has a comparable number of products. Because of this, Phil Wood & Company uses SolutionWare's GeoPath software as their CNC programming system. As Peter explained: "For 40 years we did our designs on the back of an envelope. In the past, we made several products and our price-list was on one page. Today our list is on 40 pages. Because of GeoPath, we can make things a lot quicker. Before, I had to plot all the points... and there were some intricate ones. I'd spend time at night calculating the points so it would come out beautifully. We used that method for years. But now we are making all sorts of custom parts and products. An example of a custom part produced at the Phil Wood & Company is the brake of a custom McLean racing tricycle.
"This is not a simple unit. There are many components that make-up this assembly. The brake operates a lot like an automobile clutch. A splined driver threads on to the hub. That in turn drives a splined friction disc. The body on the brake is a backing plate and a pressure plate. The cable actuating arms rotate cams that in turn cause four radially spaced lever arms to move the pressure plate against a friction disc and backing plate.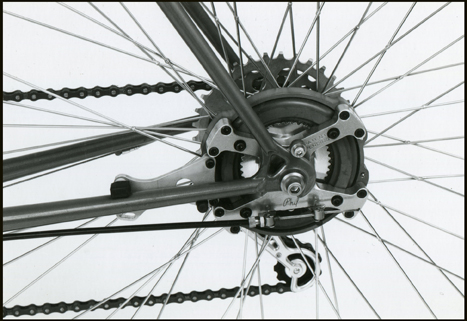 The disc floats on the splined driver. There are 4 adjusting screws that move the pressure plate closer to the disc to allow for friction disc wear. The brake assembly slides over the hub axle and is held in place by a rubber O-ring that seats in the groove in the hub axle. A reaction arm contacts the frame and serves to function the same as the reaction arm on a coaster brake."
Even though Phil Wood & Company have been in existence for over 40 years, you can see by the aesthetics and attention to detail that they're setting a current trend toward style and quality. Their foresight, machining techniques, software utilization and all the varied illustrious designs have put them in a league of what other companies strive for in our current industry. With the amount of high-end custom work done today at Phil Wood & Company, accuracy and speed of delivery are very necessary. Profitability is a major factor in any business and a machine shop is no exception. Quality and turn-around time are vital to repeat business and good relations. Peter states, "Even with this equipment and technology, we consider each part we make 'hand-crafted'. For example, a front hub shell goes through seven unique production stations prior to being assembled. Our current facility makes use of those machines & equipment that most efficiently and uniquely aid in the manufacturing of our products."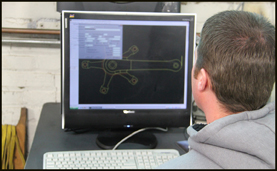 Jim, the lead machinist at Phil Wood & Company, explains the advantages of using GeoPath to program his CNC machines: "I've been using GeoPath for the last 13 years. With most of the stuff, Mike will give me a file, I load it into GeoPath, and the majority of it I can do in a few minutes to half an hour. The guys who don't use it... I see them spend hours at a time. Where if they asked me, I could get it done with GeoPath in 5 minutes, whether they want points or something. It's a lot easier. No question."
Mike, Phil Wood & Company's engineer, adds, "I have been designing all the fixtures, and GeoPath has helped us increase our product line. It has cut the time down by days. It allows us to open up a machine and start running the next job and so obviously we get more done. There used to be more time spent at the machine itself but now we can work at a computer station. We do a lot of custom work and GeoPath helps speed that up. It used to be more difficult to do. GeoPath has reduced the time it takes by days. What used to take us 3 days to do now only takes an afternoon."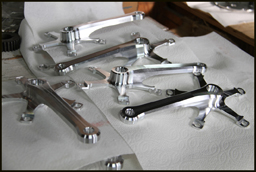 If you read the "Yelp" comments on the products Phil Wood & Company creates, you can see how happy their customers are. Their reputation for quality has elevated them to a very prominent level. And just as the Wright Brothers (Orville and Wilbur) started out in business producing bicycles, which of course was a stepping stone to the invention of the airplane, Phil Wood & Company may be on a similar path. With the expertise of Peter, the computer knowledge of Mike, the machining skills of Jim and the production accelerator of SolutionWare's GeoPath software, who knows what new heights their future innovations will rise to?
---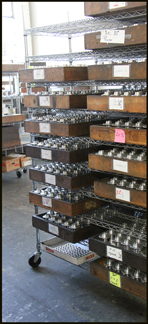 How one machine-shop elevated their production of quality products to new levels.
"What used to take us 3 days to do, now takes an afternoon!"
How to maximize production, quality and profits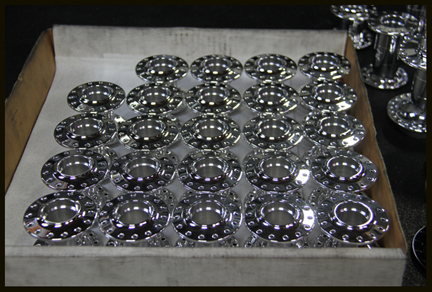 Call for details: 408.249.1529 main 888.322.3226 toll-free in the USA