Content
News Bits
Machining in the
ZONE Newsletters
See our site
dedicated to
MazaCAM.
Call us regarding
the latest GeoPath
upgrade.

Dealers are Welcome
If you are interested
in becoming an
authorized dealer for
GeoPath, you can
e-mail us for more
information or call us
at 408-249-1529 or
888-322-3226 toll-free
in the USA
"Over 35 Years of Providing Real CAD/CAM
Solutions to the Manufacturing Industry."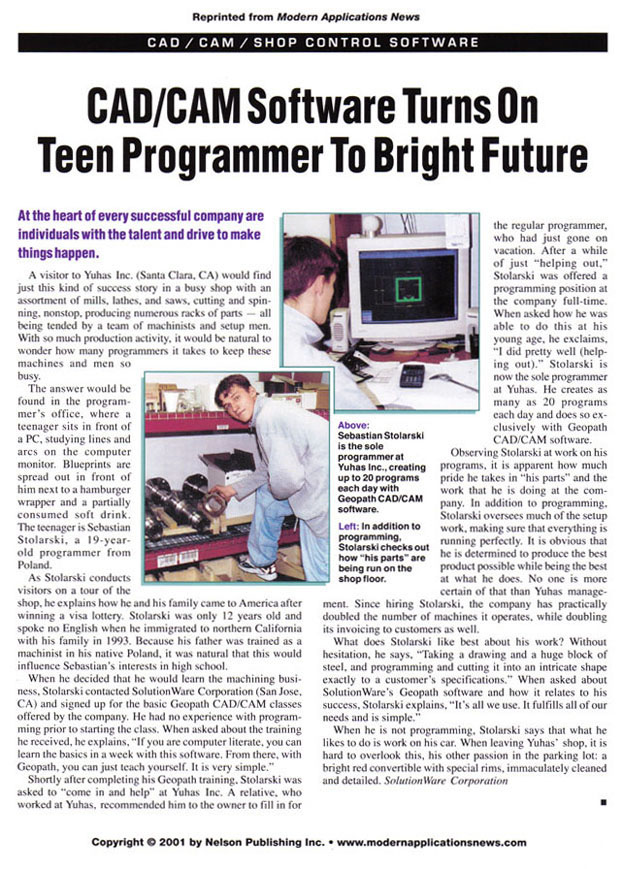 [ Back to Top | I Want More Info | Let Me See The CAD/CAM Modules ]
---
Copyright © 2017 by SolutionWare Corporation. All rights reserved. GeoPath is a trademark owned by Basic NC Inc. Windows is a trademark owned by Microsoft Corporation. All other trademarks are the property of their respective owners.