---
BERNHARD KROEGER
LASER MARKING & CUTTING
12309 TOMALES WAY NEVADA CITY, CA 95959 (916) 272-6071
---
Solutionware Corporation
467 Saratoga Avenue #474
San Jose, CA 95129
Dear John,
Customers never hesitate to call or write about problems, so I want to take the time to both thank you for, and compliment you on your GeoPath software. Also, thanks for returning calls promptly, and for your helpful suggestion for streamlining my operation.
I have used your software for almost three years now, along with two postprocessors that were written for me by your staff. At this time I wonder how I ran my business with out them. Your software has helped my business succeed and grow in many ways. I am much more competitive, not having to manually write programs. Things that used to take many hours of double checking coordinates, figuring out where a cut ended and what distance and direction were to the beginning of the next cut, are all done automatically in minutes.
Frequently, panicked customers will send me a .DXF file via modem, and no matter how complicated the part is, I can UPS a prototype in a couple of hours, and save the day. This would be unthinkable without your software. Parts revisions used to result in palpitations and a sensation of doom. With your program I can cut out any shape, no matter how complicated, in a matter of minutes.
I got a call about a moth ago from a man who wants to manufacture a product, and he wanted to get out a revised prototype. He was paying an engineer $55.00/hour to dimension a drawing so a wire EDM shop could write a program to cut the part. I had him come over with the drawing on a disk, QXF'ed it out, made a toolpath with GeoPath, and cut the part for him in under 10 minutes from when he entered.
The part had one straight line segment, the balance being blended arcs. I was a hero to this guy.
I frequently get jobs that require cutting out letters of different fonts and sizes, Again, it doesn't matter what the shapes are, because with GeoPath the programming is done almost automatically.
My programming fees have come down dramatically, I have happier customers, who know that I can cut parts directly form their drawings. Also, they become more competitive, if I can do the work for less money. I have gained customer respect for quick turn-around, accuracy, and good prices.
You, in turn, have my respect and gratitude for your excellent software. As I've said, GeoPath plays a great role in my success.
I would like to also extend thanks to your staff for helping to iron out the few problems that have arisen over the last two years.
I wish you well, and would have no hesitation, if you had the need, to act as a reference for you, your company, and your software.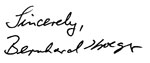 Copyright © 2017 by SolutionWare Corporation. All rights reserved. GeoPath is a trademark owned by Basic NC Inc. Windows is a trademark owned by Microsoft Corporation. All other trademarks are the property of their respective owners.